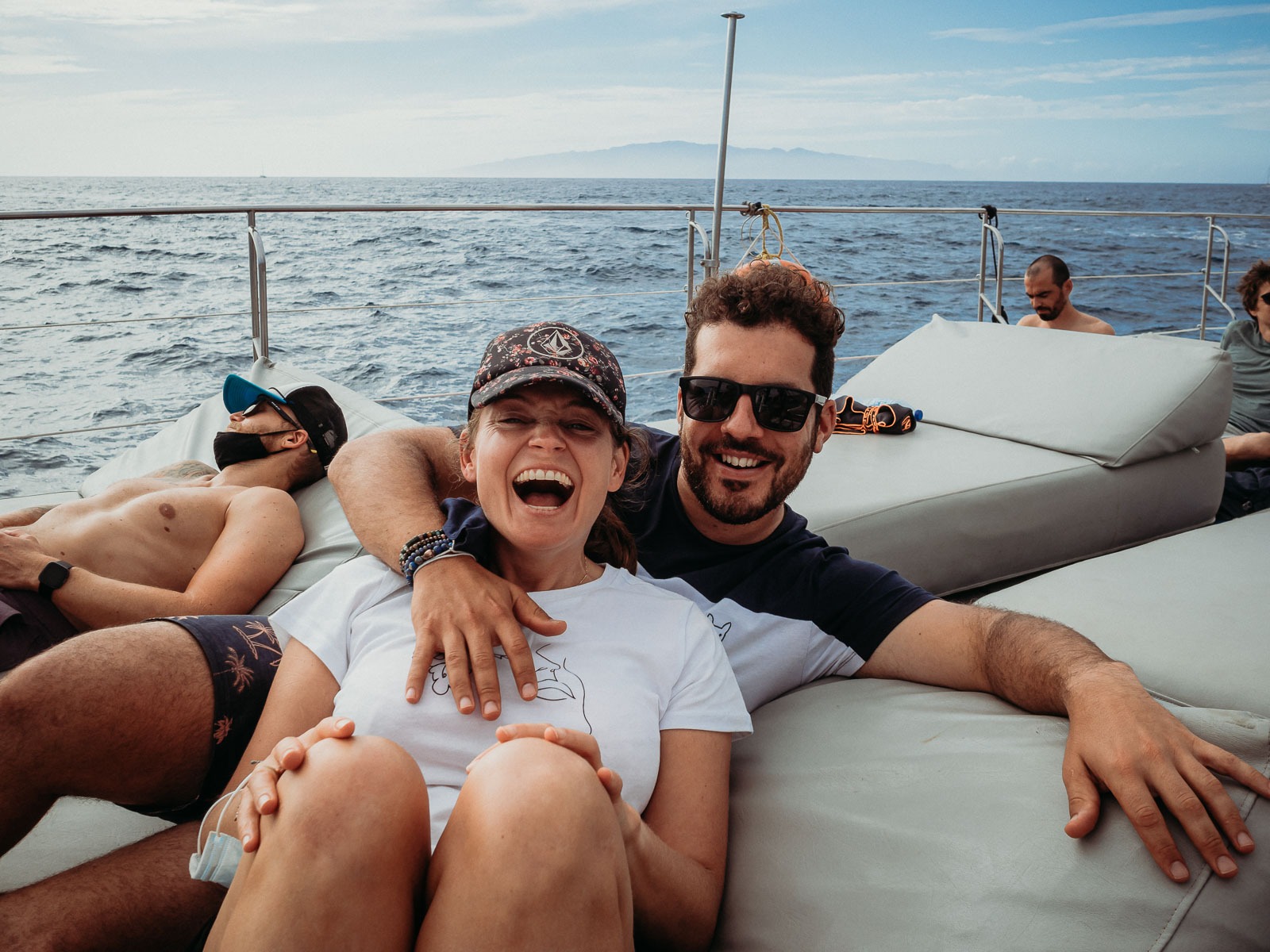 I love to get to know each other, so here is a little bit about me.
Hello! I'm Meral, a wedding photographer
'At the end of the day, people won't remember what you said or did, they will remember how you made them feel'
- Maya Angelou
Not only your wedding day needs to be magical, but also the memories for the years ahead. I'm here to capture exactly that!
I had my own destination wedding on Tenerife! Surrounded with our friends, family and our little babygirl, we said YES. I always knew that weddings can be magical, from all the years of experience and more than 100 weddings that I have shot as a wedding photographer.
But having experienced my own weddingday, feeling all the feels and experiencing how fast this day goes by got me to the point where I felt: 'I feel so blessed that I can relive this day and share those memories with our little girl when she grows up. Having these beautiful visual memories from this day. They are already my most precious pictures'

As a wedding photographer I capture unique and magical love stories. I document the smallest gesture to the biggest move. I see everything. Hear everything. Feel everything that is going on in that day. I will make sure you will have an unforgettable experience while I capture every moment of your wedding. The look when nobody is watching you, the proud sparkle in the eyes of your best friends, your grandma grabbing your face tightly. Showing you all the emotions that your family went through, without you even noticing. Or the laugh of you and your lover when you both realize: this it it!....

My aim is to find the beauty in the "in between moments". Without disturbing the flow of your day. That's why I specialize in destination weddings in gorgeous places filled with moments that are full of personality. Just like me and my wedding photography style: creative, edgy & a bit different (I will tell you all about that if we meet in person).

Some moments of our wedding are hard for me to put into words,
but when I look at the photos,
they capture exactly my feelings.
- Leoni & Arnoud
"Capturing intimate moments & emotion in a candid way."
My bubbly and energetic personality is most of the time the ice breaker that couples need to feel at ease and confident in pictures. I will capture everything, as it it. No posing, no directing, no fake laughs. Just the real stuff. During the wedding day I'm part of the crowd. That is how I love to work as a photographer and make the most beautiful visual memories of your wedding day.

After all: I want you to remember your wedding day, not only for yourself. But for generations to come. Because it is true what they say: a good picture can tell a thousand words.
I'm here to capture and tell your unique wedding story in visual memories. For years and years to remember…..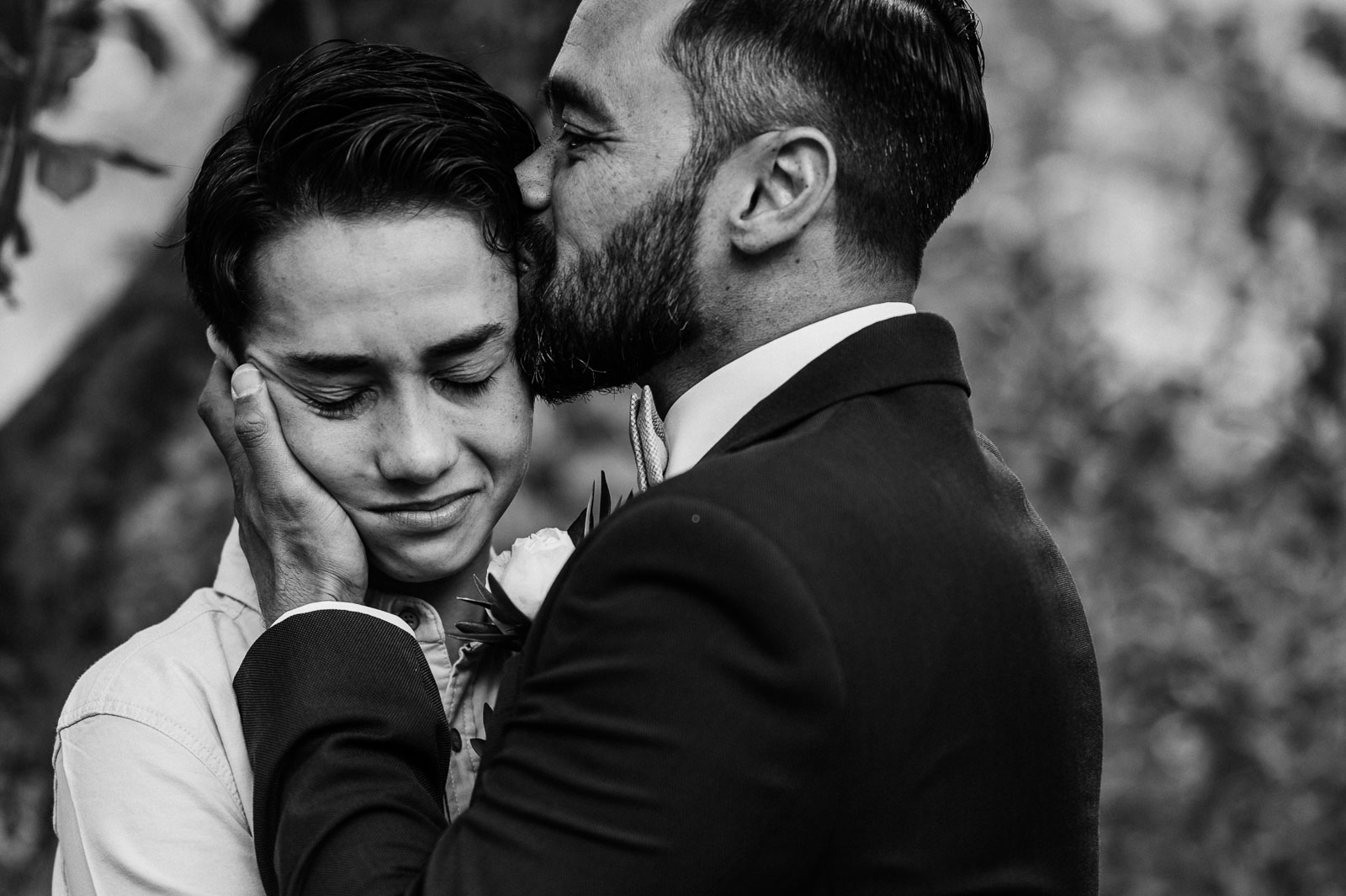 after more than 100 weddings I still find them magical and I capture every wedding with as much love as the first time.
With my work as a photographer I hope to give others an experience that makes them feel beautiful, loved & positive. I want to capture how it felt, not how it looked.
Ready to create some magic together? I'd love to create images for you that you will enjoy the rest of your life!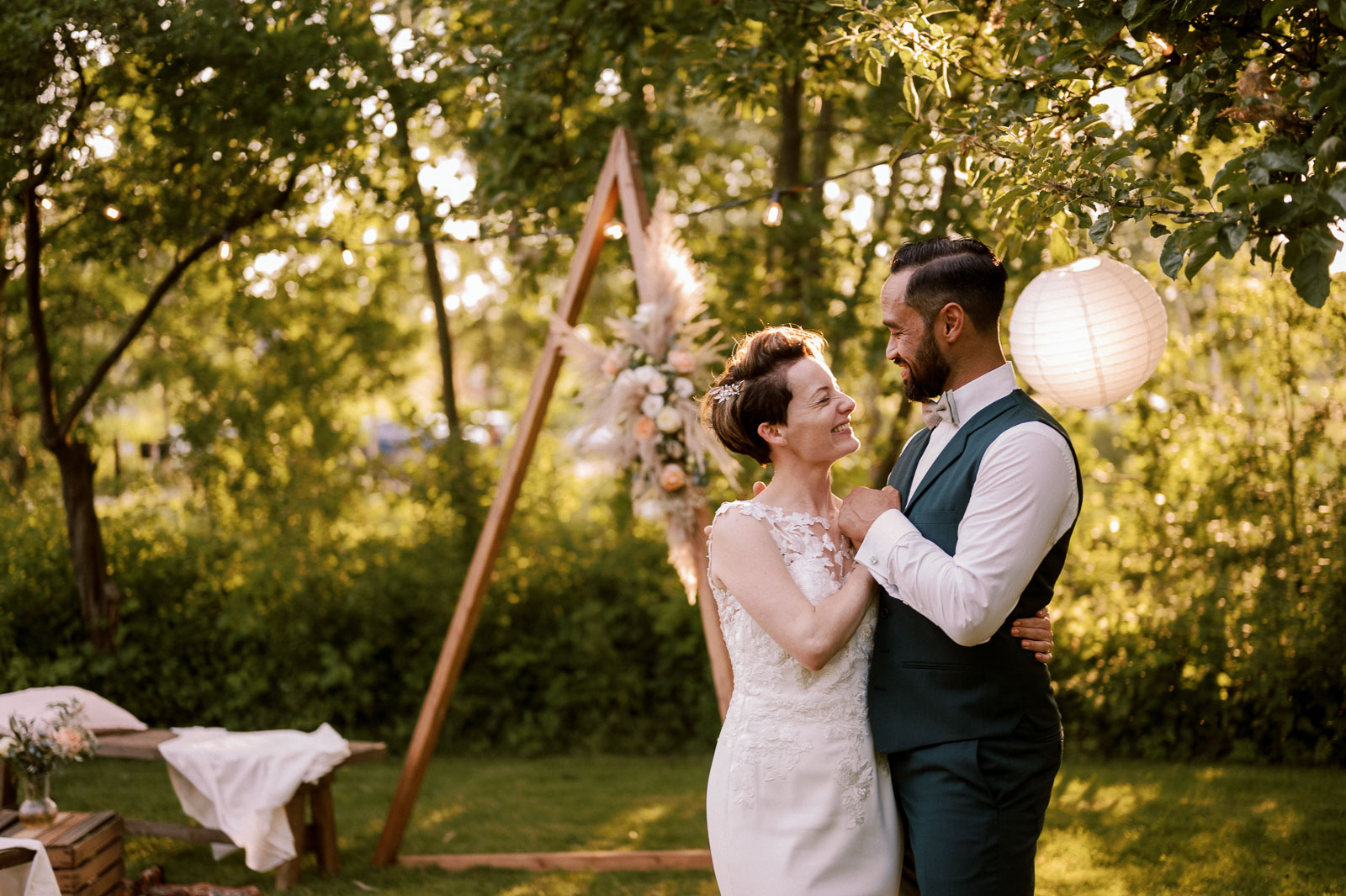 "What a stunning set of photos. What a fantastic image you gave of what the day was like for us and we love the fact that you became part of our story. Several times we were asked if you were a friend of ours, that's how beautifully you blended into the whole. Your emotion at the end wont be forgotten easily either. You are one of the heroes of the day. We look forward to the next contact and until then we will tell people about you. Thank you <3."