Are you thinking about getting married in Tenerife?
Are you looking for the best information on how to plan a Tenerife wedding? Congratulations on your upcoming nuptials.
As a weddingphotographer on Tenerife I can tell you all about it! You have come to the right place.
You need to prepare everything from the wedding destination, vendors, and legalities to ensure that your big day goes off without a hitch. Here is what you need to know about a Tenerife wedding and what you need to do.
What You Need To Know About Tenerife
Found in the Canary Islands, Tenerife is the largest and most populous island. Every year, Tenerife attracts about 5 million tourists. The island has a different time zone from the rest of Spain. Tenerife is home to many beaches, but most of these are manmade due to the island's volcanic nature. The natural islands in the area have characteristic back sand. If you are looking for magical wedding venues, Tenerife should be your first choice.
What Are The Legal Requirements For Getting Married In Tenerife?
Are you looking for a romantic hideaway with stunning views and the perfect climate year-round? Tenerife is an excellent place for your wedding and should always be your first choice. It is an idyllic wedding destination that could also become your honeymoon destination. However, to get married in Tenerife, you must meet the following requirements.
First, to register your marriage legally in Tenerife, one of you needs to be a legal resident of Spain. Most people looking to have a wedding in Tenerife handle the legalities in their country of origin and then hold the ceremony and reception in Tenerife. Weddings in Tenerife can either be any of the following.
You don't need to apply for a separate civil marriage in Tenerife if you have a Jewish, Protestant, Roman Catholic, or Muslim marriage ceremony. If the religious marriage is conducted by authorized celebrants, it holds the same legal status as a civil union.
Tenerife recognizes and currently offers civil unions between same-sex partners.
In Tenerife, you may legally marry in a civil ceremony without a religious association. It is available for both same-sex couples and heterosexual partners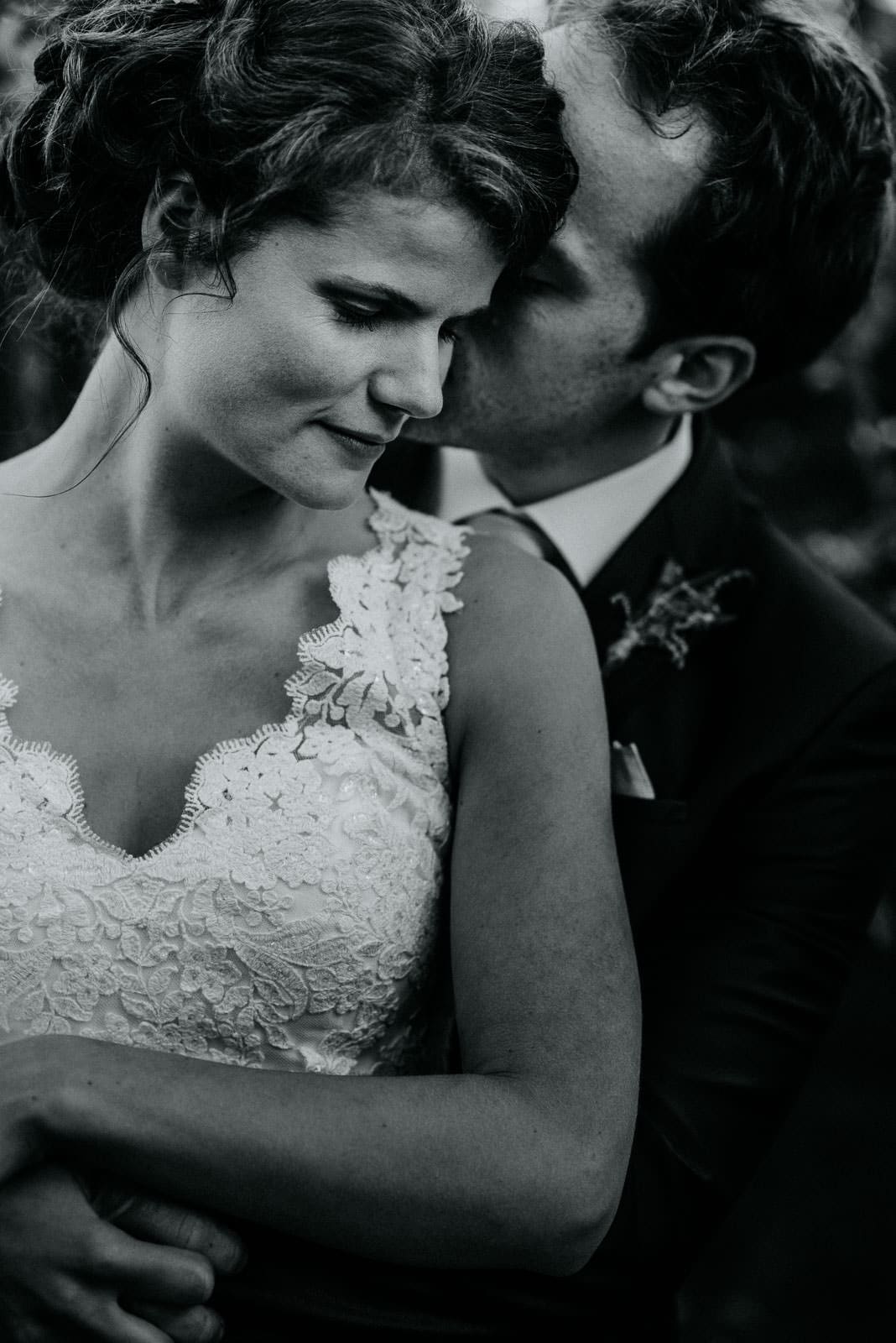 To have a religious ceremony in Tenerife, you need to provide proof of your religious background, such as a baptism certificate. Since most residents of Spain practice Catholicism, it's easy enough to have a Catholic marriage ceremony. However, you can always arrange a tradition for other religions and denominations effortlessly. Since religious marriages should be registered in Spain, the officiator of the ceremony should be licensed to marry couples.
To get married in Tenerife, you need to have the proper paperwork and follow the correct procedures. Here's what you need to do.
2. Submit The Application
1. Complete The Application Form
Next, you need to file the marriage application. You need to do this in person at the town hall in the borough where you plan to get married. When submitting the application, you need to bring the following.
• The application form duly signed by the couple
• Original passports and photocopies
• Birth certificates
• Certificates of marital status (to be obtained in the civil registry office in your home country)
• Divorce degrees if you have been previously divorced
• Death certificate for widows and widowers
• Spanish town hall registration certificate for residents of Spain. You should show a recent utility bill with your current address if you are a foreigner.
Suppose you are planning to have a religious wedding. In that case, you need to check the specific practical and documentary requirements for your denomination.
First, you need to acquire a Certificate of Permission to Marry before planning a wedding ceremony in Tenerife. Once you obtain this certificate, you have met the legal requirements to marry in Tenerife. Make sure you complete the form in Spanish.
3. Request Civil Registry Interview Appointment
If 10 days pass after filing the application, it's time to apply for the interview appointment. It's compulsory before the marriage license is issued. You can arrange the meeting by telephone, but online applications are currently being rolled out everywhere in Spain. If you plan to have your wedding in Tenerife, you should know that the appointment dates can be as far as 6 weeks away. Both partners need to attend the appointment.
Also, you need to note that you will be interviewed separately to make sure that your marriage application is genuine. Once the appointment goes off without a hitch, you will receive a marriage license, valid for 6 months. Keep in mind that the appointment will be made in Spanish only. Therefore, if you don't know Spanish, it's good to bring an interpreter.
To get married legally in Tenerife, you need to attend a civil ceremony before a local mayor, notary, or councilor. The civil registry can help you arrange this effortlessly. However, most religious couples treat this civil ceremony as a formality and have a more meaningful religious ceremony afterward. Therefore, you must present the civil registry with the certificate within a week after the religious ceremony. Note that, after the civil ceremony, you are legally married in Tenerife.
When we started planning our wedding and photography came up I knew immediately who to approach, Meral! I had seen Meral work and the final photos at a friend's wedding and was completely sold!
During our day, Meral was not only an invisible photographer, but also a pleasant presence.
We received many compliments on our photos, which is of course very nice, but perhaps the most important thing is that we ourselves are very happy with the photos, a truly beautiful representation of what was for us (all) a wonderful day!
The Best Wedding Venues In Tenerife
Tenerife is home to numerous wedding venues. Whether you are looking to have a beach wedding, a beach club wedding, or a garden wedding, you will always find the perfect venue. Here are some of the top wedding venues in Tenerife you should consider for your big day.
Are you looking for a magical experience with your Tenerife wedding? Well, Finca Canada Verde is a great choice. It is located 20 minutes away from the main resorts on a banana plantation. You can enjoy the backdrop of Mount Teide and sub-tropical gardens. It is definitely a day to be remembered by your guests.
Here, you can enjoy the services offered by this family-run business, where all your wedding needs will be taken care of. Whether you are looking for a traditional wedding or have your own personal touch, you can enjoy this amazing venue with all the unrivaled services for your Tenerife wedding.
If you are planning to get married in Tenerife, you must be looking for a dream wedding venue that matches your dreams to reality. You can't go wrong with choosing Jardines de Franchy for your wedding in Tenerife. Your wedding is the biggest day of your life. You can always count on an unforgettable event at the Jardines de franchy. This stunning venue offers several elegant rooms and multiple outdoor spaces where you are surrounded by lush greens and palmtrees.
Are you looking to have a wedding in Tenerife in a place like no other ? In that case Finca punta del lomo is the perfect venue for you! Finca Punta del Lomo is an incredible location. It's surrounded by banana trees and subtropical vegetation, which makes it your own little paradise to celebrate your weddingday! You can even have your ceremony in the banana plantation, how special is that! This is truly a one of a kind venue, for couples that want something special and unique.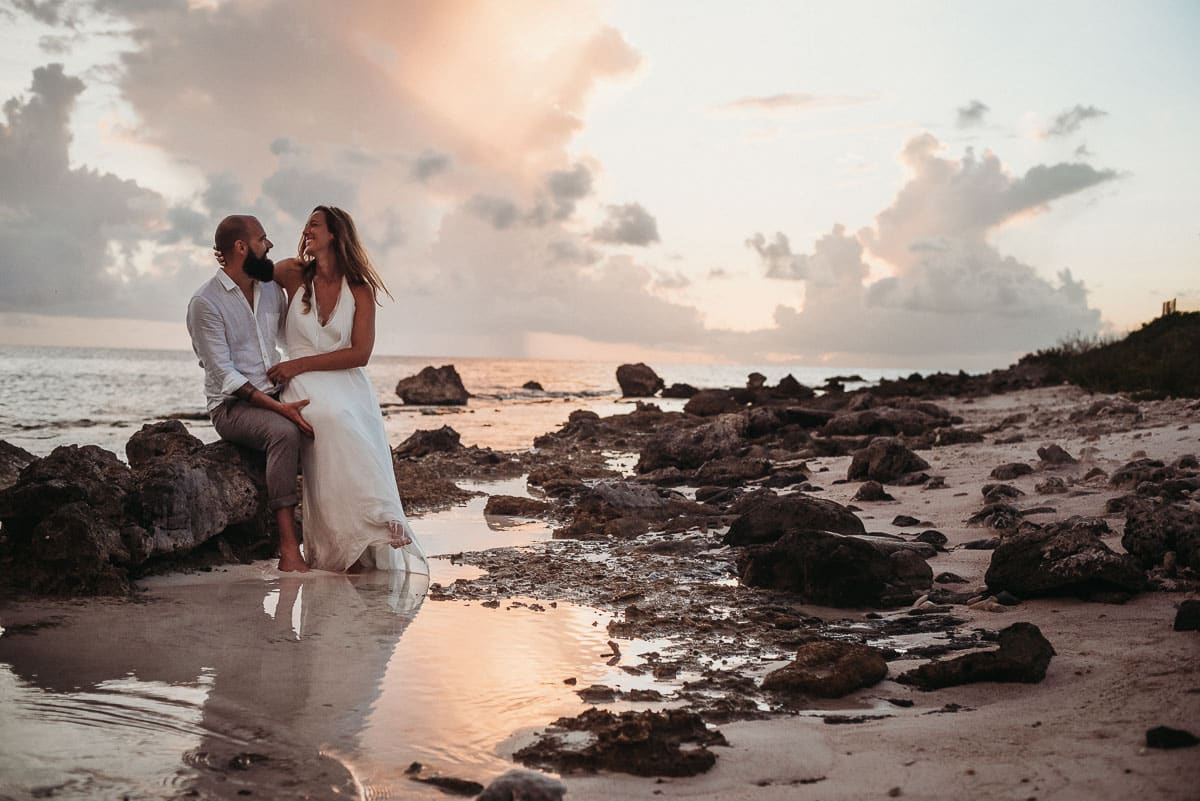 Looking for a wedding venue with an outstanding backdrop of vulcanic mountains? Casa Rural Granja de Bastián must be your first choice. It is located nearby El Rio, in the southern part of Tenerife. It is a relaxed wedding venue just a few minutes away from all the southern airport. It's also the perfect place to celebrate for a whole weekend. Here, you will find three finca's with pools and the option to let all your guests sleep at the venue. It's definitely the best place to be if you want to get married in Tenerife.
Have you always wanted to have a beach wedding in Tenerife? Well, you can't go wrong with Iberostar Grand Hotel El Mirador. It is a five-star hotel located near the beach. With the beautiful architecture and the gorgeous paradise surrounding the hotel, this is a great place to celebrate your big day. It's definitely a good choice for your wedding in Tenerife. You can bask in the beauty of the tropical climate and outstanding scenery.
Most people choose Tenerife for their wedding because of the romantic beaches. It is the most memorable and idyllic setting anyone can imagine. However, if you plan to have a beach wedding in Tenerife, you need to prepare for it accordingly. Here is what you need to do.

• Start by applying for a permit. You can do this from the Servicio Provincial de Costas. Note that doing a beach wedding in Tenerife without a permit might attract a fine of €3000. You may also be required to pay a refundable deposit that caters to the cleaning and potential damage after the wedding. When applying for the permit, you need to know the total number of guests, whether you bring decorations, the amount of space required, etc. It's a good idea to pay for the permit 2 months in advance to avoid delays.
Tenerife is one of the top wedding destinations for couples worldwide for many reasons, the main one being the year-round sunshine. You can always count on warm days. However, since it's a top tourist destination, you can avoid the crowds if you plan your wedding any other time besides the peak summer season or around the Christmas holidays. September and October are perfect for island weddings. Even better, you can enjoy quieter periods around May and June, especially if you are looking for a spring wedding. Once you have chosen your wedding destination, consult with your vendors to find the best time to have your wedding. That way, you can start applying for all necessary permits on time to avoid further hindrances later.
When Is The Best Time To Get Married In Tenerife?
Why Is It A Good Idea To Get Married In Tenerife?
First, it's the perfect place for couples looking to have a beach wedding a little far from home. Tenerife is home to a lot of natural and manmade beaches. You can always have a memorable wedding on an exotic beach anywhere in Tenerife.
If you have always wanted to have a destination wedding with a few friends and family, the Canary Islands are a great choice. Tenerife is home to many wedding destinations that can accommodate any number of guests for your wedding.
Tenerife enjoys a tropical climate all year round. So you don't have to worry about bad weather on your big day. In the event of light summer rain, you can always rest assured that your wedding vendors will make sure that the event goes off without a hitch.
Even better, you can have your honeymoon and wedding in the same destination. With so many fantastic wedding destinations, you don't have to go back home until you are done with your honeymoon. Imagine bringing a few friends and family to your big day and spending a few weeks or months on these amazing islands. It will forever be memorable.
Choosing Wedding Vendors For Your Wedding In Tenerife
If you plan to have a destination wedding in Tenerife, you need to make sure that your wedding goes off without a hitch. That's why you need to have the right vendors for the job. It might be pretty expensive to bring your own vendors on the journey. Therefore, it's always a good idea to hire local vendors. However, you might feel a little overwhelmed without an idea of who to hire locally. Here are a few tips to help you choose the right wedding vendors in Tenerife for your upcoming wedding.
First, you should hire a wedding planner who knows all the best local vendors. Make sure it's someone trustworthy to avoid being conned out of your hard-earned money. Secondly, suppose you have already identified the best wedding venue in Tenerife. In that case, you can always find out if they handle all the services you need for your wedding. Most wedding venues offer Tenerife wedding packages to make everything easier for couples. Therefore, take your time to find the most affordable wedding packages for the best results.
Lastly, suppose you choose to have your honeymoon in Tenerife after your wedding. In that case, you can choose a wedding venue that offers both wedding and honeymoon packages. You don't have to pay additional funds or hire someone to help you identify a honeymoon venue.
Whatever you do, always bring a good photographer. Yes, you may use the vendors available at your wedding venue, but it's a good idea to vet your own photographer. Remember, you want to capture as many big day memories as possible.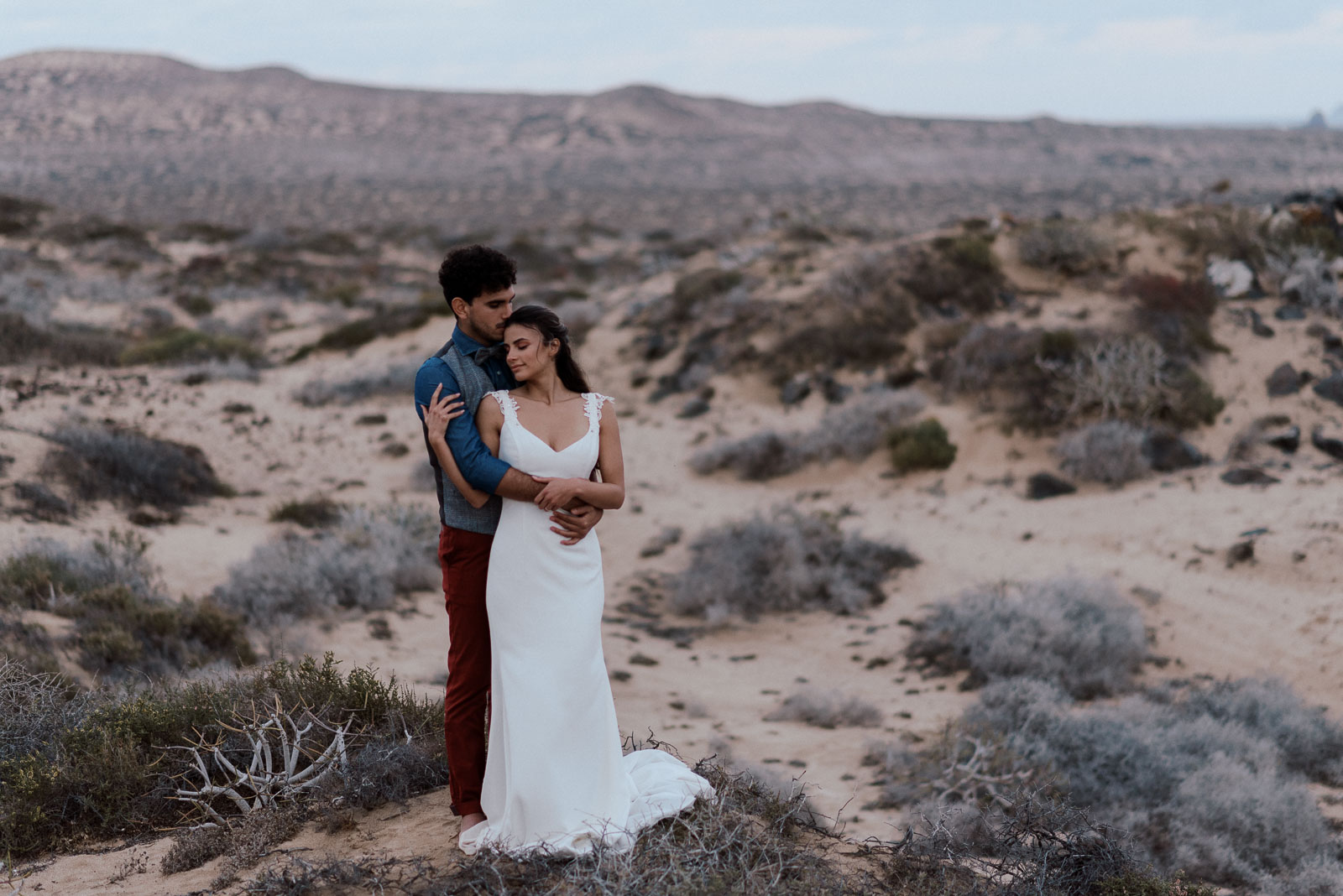 Congratulations on your upcoming wedding. If you have chosen Tenerife as your wedding destination, you need everything ready for your big day. Start by selecting the best wedding planner for the job. Next, you need to make sure that you have applied for all the necessary permits. If possible, it's a good idea to bring an interpreter since most things might be available only in Spanish. Finally, always have a picture of the type of wedding you plan to have in Tenerife to meet all the necessary requirements. Getting married in Tenerife should be a dream come true. Suppose you have been planning your dream wedding in Tenerife. In that case, you should use these tips to secure the best wedding venue and wedding vendors and prepare for the most memorable day ever.