How to Plan the perfect Tuscany wedding
Are you dreaming of a romantic wedding in Tuscany? I'm not surprised! Tuscany is one of the most sought-after wedding destinations in Europe, and for good reason. With its stunning landscapes, rich history, and delicious Italian cuisine, this beautiful region offers the ideal setting for your special day. Here is my step-by-step guide to planning the perfect Tuscany wedding!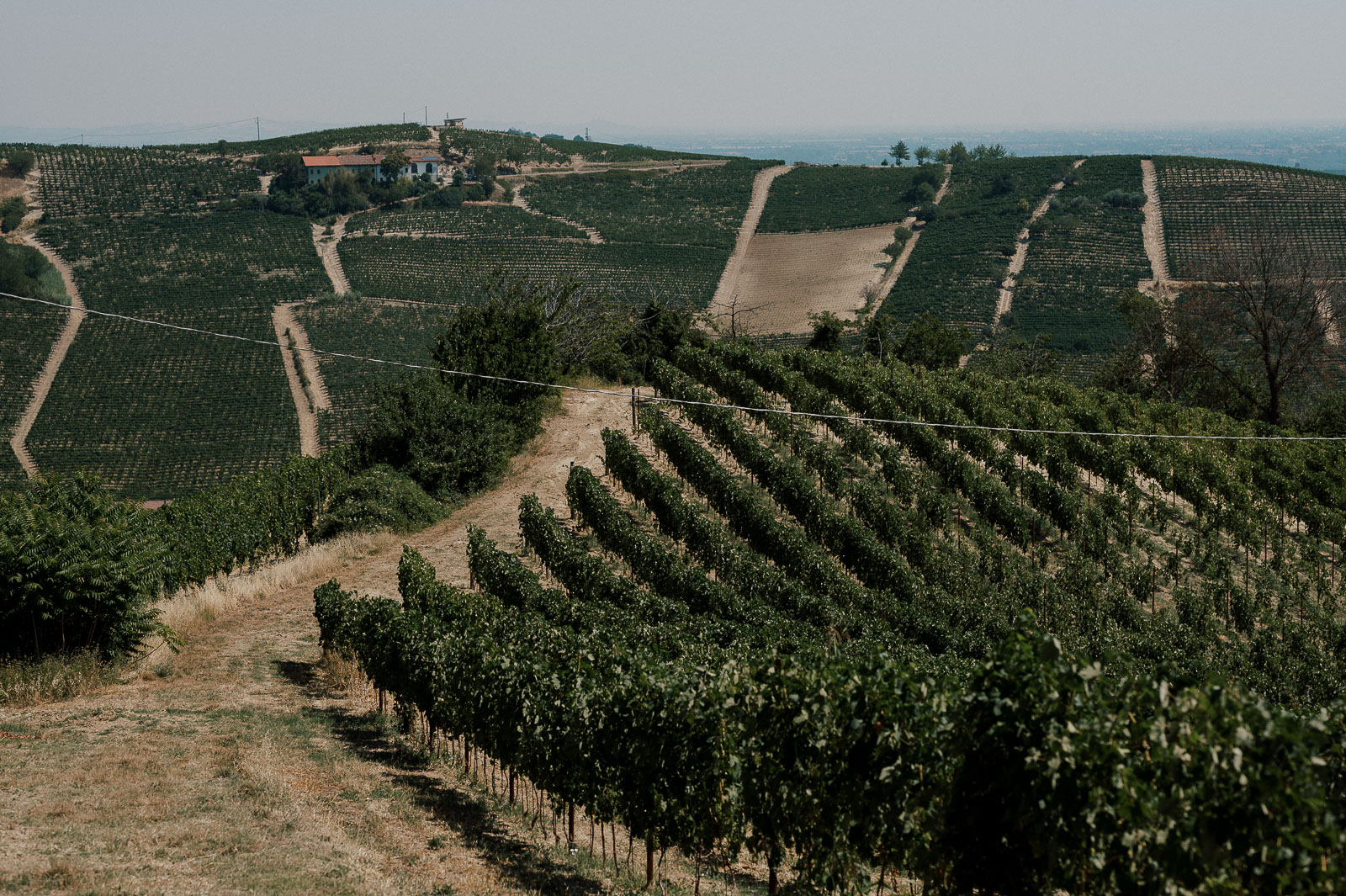 Why Tuscany is a dream wedding destination
As a photographer who specializes in destination weddings, I've had the privilege of capturing love stories all over the world. And I can honestly say, Tuscany is the perfect destination for a romantic and enchanting ceremony.
This beautiful region has everything you need for the wedding of your dreams - whether that's a small and intimate ceremony, or a grand celebration with all your family and friends. Let me tell you why!
1. Breathtaking landscapes
For one, Tuscany boasts some of the most breathtaking landscapes I've ever seen. Located in central Italy, the region is home to rolling hills, picturesque vineyards, and charming historic towns and villages. Imagine exchanging vows in a gorgeous medieval church in the Tuscan countryside. Or hosting a reception in a luxurious villa, surrounded by vineyards and olive groves.
Sounds perfect, right?
2. Romantic and peaceful atmosphere
Another thing I love about Tuscany is its romantic and peaceful atmosphere. There's a sense of serenity in the air that's hard to describe, but you can feel it as soon as you arrive. Whether you're strolling hand in hand through a small medieval village, or enjoying a glass of wine as you watch the sunset over the hills, there's no shortage of romantic moments here!
3. Lots of sunshine
Tuscany is also known for its lovely weather. The region enjoys a temperate Mediterranean climate with long, warm summers and mild winters. This means you can plan an outdoor wedding with confidence, knowing that you're likely to enjoy lots of sunshine on your special day.
4. Exceptional wedding vendors
Finally, because Tuscany is such a popular destination, it's easy to find exceptional wedding vendors, including planners, caterers, and florists. You can be sure that your big day will be executed with precision and care, allowing you to relax and truly enjoy every moment with your loved ones!
Guide to the perfect Tuscany wedding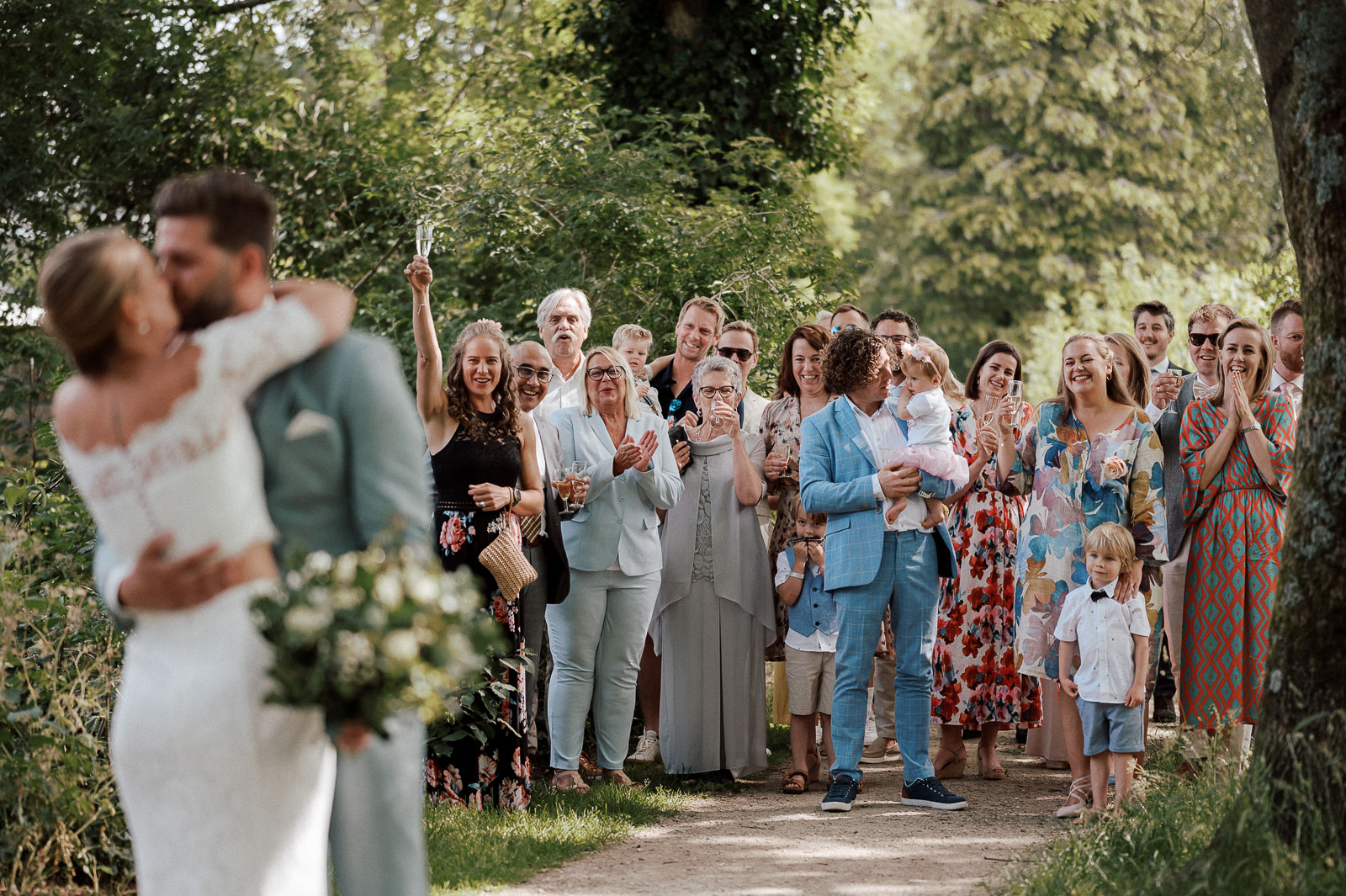 Getting married in Tuscany is a dream come true for many couples. But planning a destination wedding can be daunting, especially if you're not familiar with the area. If you're feeling a little overwhelmed, don't worry! In this article, I'll guide you through the steps to plan your perfect Tuscany wedding.
Here is everything you need to know about getting married in Tuscany!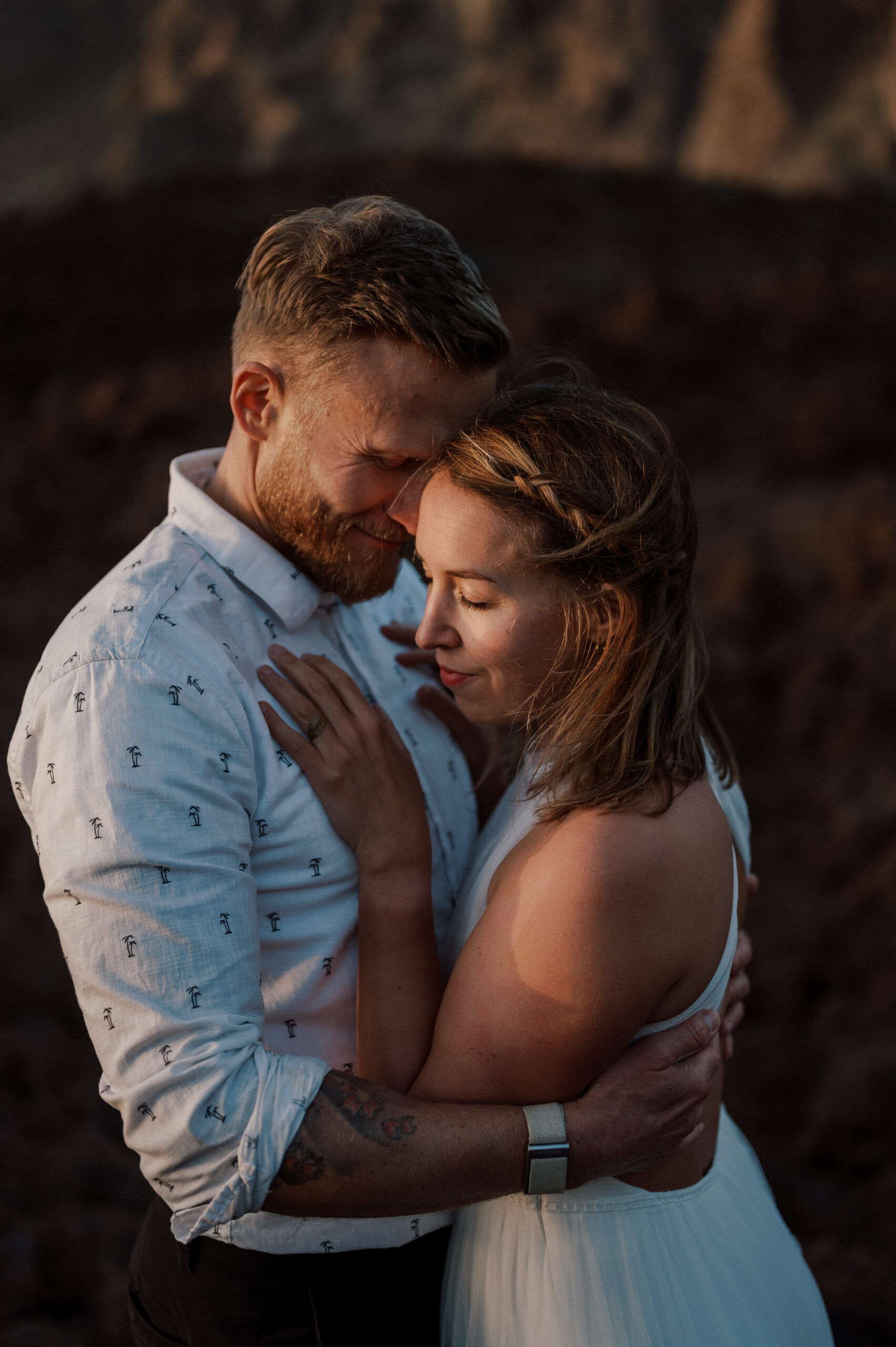 Step 1 - Choose your wedding venue in Tuscany
When it comes to your wedding, choosing the perfect venue is key to creating a memorable and romantic experience. Luckily, Tuscany is filled with countless beautiful wedding venues, from luxury villas to rustic farmhouses and enchanting medieval castles. I'll share 5 of my favorites!
1. Castello di Cafaggio
If you're looking for an elegant wedding venue with a rich cultural history, then look no further than Castello di Cafaggio. This gorgeous medieval castle is nestled in the heart of the Chianti wine region, just a short distance from Florence. The castle was built in the 12th century, and features an intimate private chapel, an art-deco dining room, and a large banquet hall with space for up to 130 guests.
Besides its luxurious rooms and halls, Castello di Cafaggio is also home to a variety of romantic outdoor areas. You can choose to say your vows in one of the beautiful gardens, in the magnificent courtyard, or on the spacious hilltop terrace overlooking the Tuscan countryside. Whatever you decide, you'll surely feel like royalty in this magical place!
2. Villa Boscarello
Another wonderful venue is Villa Boscarello. This charming historic villa is located in the beautiful region of Val d'Orcia, home to rolling hills and picturesque vineyards. It's the perfect choice for couples looking for an intimate, rural setting for their wedding ceremony.
Dating back to the 17th century, Villa Boscarello features beautifully restored rooms, a rustic dining hall, and several outdoor terraces which offer plenty of space for your guests. Are you planning a destination wedding in the summer? Then your guests will also love the villa's refreshing swimming pool, with its stunning panoramic views of the surrounding countryside.
3. Borgo Stomennano
Set in the province of Siena, Borgo Stomennano is an elegant family estate nestled among green hills and olive groves. It dates all the way back to the 12th century, when it was still a tiny medieval village. The estate is home to charming cottages, Italian-style gardens, and a gorgeous luxury villa decorated with antique furniture.
If you're looking for a perfect blend of sophistication, natural beauty, and old-world charm, Borgo Stomennano is the spot for you! It's definitely one of the most beautiful and romantic wedding venues in Tuscany.
4. Borghetto Poggio Bianco
Next up is Borghetto Poggio Bianco. You'll find this dreamy estate in the heart of Tuscany, surrounded by dense woods and beautiful meadows full of wildflowers. Originally a farmhouse, the estate was recently renovated to create a stylish wedding venue, combining modern comforts with a peaceful, rustic atmosphere.
If you want to book a venue that offers end-to-end services, this is a great choice. The staff at Borghetto Poggio Bianco will arrange every aspect of your wedding, from catering to music and floral arrangements. They even have their own inhouse wedding planner, who will work with you to create the wedding of your dreams!
5. Castello di Santa Maria Novella
Last - but certainly not least - is Castello di Santa Maria Novella. This magnificent stone castle dates back a thousand years, and has been carefully restored to provide the perfect backdrop for an enchanting luxury wedding. The castle is home to a variety of elegant rooms, a charming inner courtyard, and a picturesque hilltop terrace overlooking the gorgeous landscape.
Are you dreaming of a true fairy-tale wedding in Tuscany? If so, this is the perfect spot. With its towering walls, regal interiors, and breathtaking panoramic views, Castello di Santa Maria Novella has everything you need for a truly magical day!
Step 2 - Set a date for your Tuscany wedding
The next step is setting a date for your wedding. When choosing a date, consider the weather, the availability of your guests, and any local events or holidays. It's also important to think about what kind of wedding you want.
In general, Tuscany has a temperate climate, with mild weather year-round. However, the summer can get scorching hot, especially in July and August. And if you're dreaming of a sunny outdoor ceremony, you should definitely avoid the cold winter months between December and March!
So what is the best time for you to get married in Tuscany? Read on - I'll share my favorite things about every season to help you make a decision.
Best for: A Dreamy and picturesque outdoor ceremony
The ideal time of year to get married in Tuscany is either spring (April to June) or early autumn (September to October). This is when the weather is warm and sunny, but not too hot, and the region's natural beauty is in full bloom. Perfect for a dreamy and picturesque outdoor ceremony!
Spring and autumn are also great seasons for wedding photography. In May and June, the hills of Tuscany are covered with beautiful wildflowers, while September and October bring autumn colors, softer light, and a peaceful atmosphere.
Best for: a romantic candlelit dinner under the stars
During the summer, temperatures in Tuscany generally range between 28 and 35°C (82-95°F). July and August are the hottests months, followed by June. This is the best time of year for an evening or late afternoon wedding ceremony, followed by a romantic candlelit dinner under the stars.

Not a fan of the heat? Then you might want to book a wedding venue on the coast, so you and your guests can enjoy the sea breeze. Or higher up in the Tuscan mountains, where the temperatures are slightly cooler.
Best for: A cozy indoor wedding with festive decorations
If you prefer cooler weather and a quiet atmosphere, consider late autumn or winter for your Tuscany wedding. The months of October and November offer mild temperatures, beautiful autumn landscapes, and the chance to incorporate seasonal elements into the wedding festivities, like truffles and wine.
The coldest months in Tuscany are December, January and February. This is the perfect season for a cozy and romantic indoor wedding, with roaring fires and festive decorations. And if you're lucky, you might even see some snow on your special day!
Step 3 - Choose your wedding vendors
Another great way to find local vendors is through your wedding venue. Some event spaces offer complete wedding packages, so make sure to check with your venue if that's the case. It will make the planning process much simpler!
When it comes to photography, however, I always recommend choosing your own photographer. You'll want to make sure your wedding photographer suits your personality and style, and that they'll capture your unique love story in the best way possible. That way, you'll create beautiful memories that you'll cherish for many years to come.
Choosing your vendors is another crucial step in planning your Tuscany wedding. It can be challenging to find the right vendors, especially if you're not familiar with the region, language and culture. Hiring a Italian-speaking wedding planner who has experience working in Tuscany can make the process easier and more relaxed.
Your wedding planner can recommend the best local vendors that suit your preferred style, ambiance and budget. They can also help you navigate the legal requirements for your wedding and, of course, coordinate all the details of the event itself.
Top wedding planners in Tuscany
Are you looking for a wedding planner who specializes in countryside weddings with a boho-chic vibe? Then Dashiell from The Wedding Knot is the perfect choice. Her wedding style can be characterized as sophisticated, bohemian, and rustic, with lots of vintage elements. Dashiell offers an authentic Italian experience that you and your loved ones will cherish forever!
Another excellent wedding planner is Serena Ricci from Tuscan Tours & Weddings. With over 20 years of experience, Serena offers high-quality services, expert advice, and a deep understanding of your needs. She also has an intimate knowledge of Tuscany, and can help you find the most stunning venue and best vendors for your wedding. You can be sure your special day will be full of beauty, grace, and romance!
If you want a truly unique and memorable destination wedding in Tuscany, AMV Weddings should be your top pick. Their wedding planning team has extensive experience planning weddings all over the world, and offers the highest level of service. They will turn your dream into reality - no matter how out-of-the-box! With their guidance, you'll be sure to have a creative, flawless, and unforgettable wedding.
Step 4 - Manage the legal requirements
Another important step in planning your Tuscany wedding is managing all the necessary legal requirements. If you've hired a wedding planner, they can guide you through all the requirements and ensure that everything is in order for your special day. Prefer to manage everything yourself? Here's what you need to know.
First of all, you might be wondering if you can get married in Italy as a foreigner. Well, the answer is yes! It's possible to get married in Italy even if you're not an official resident. However, depending on the type of wedding ceremony you choose, you may need to fill out some paperwork beforehand.
In Italy, you can choose between a symbolic, civil or religious wedding ceremony. Sometimes, a combination of a civil and religious ceremony is also possible. So what are the difference between these types of ceremonies? And what are the requirements for each type?
If you're planning a more traditional wedding in Tuscany, then a religious ceremony might be the best choice for you. The most common type of religious ceremony in Italy is a Catholic ceremony. Of course, other religious weddings, such as Protestant or Jewish, are also possible.
Depending on your religion, you may need to provide certain documents, like baptismal certificates and letters of permission from your home diocese or pastor.
Do you want to get legally married in Tuscany? Then a civil ceremony is the way to go. This type of wedding ceremony is performed by a public official, usually at a town hall, and is recognized by law.
A civil ceremony is generally brief and straightforward, but can be personalized with your own vows, music, and readings. Keep in mind that you'll need to fill out some paperwork before you can have a civil ceremony.
The most popular choice for couples planning a destination wedding in Tuscany is a symbolic ceremony. This type of ceremony isn't legally binding, and can be completely tailored to your own preferences.
A symbolic ceremony can be held in many stunning locations in Tuscany, such as romantic vineyards, historic villas, and medieval castles. It's the ideal choice for couples seeking a unique and meaningful celebration of their love!
Since a symbolic ceremony is not legally binding, there are no specific legal requirements

or paperwork to complete!

However, to legalize your marriage, you'll need to have a civil ceremony before or after your symbolic one. You can do this in Italy, your home country, or another country.
A civil ceremony can be held at a town hall or other location approved by the local authorities. Keep in mind you should make an appointment at least 2-3 months in advance.
You'll need to provide the following documents: valid passports or ID cards, birth certificates, and divorce or death certificates (if you are divorced or widowed). These documents need to be translated into Italian and legalized with an apostille stamp.
You'll also need to provide a certificate of no impediment (Nulla Osta), which confirms you're free to marry. This document is issued by your home country's embassy or consulate in Italy.
It's best to start all the paperwork at least 6 months before your wedding date.
For a Catholic ceremony, you'll need to provide a baptismal certificate, a confirmation certificate, a first communion certificate, and a formal letter of permission from your home diocese. You're also required to take some pre-marital classes.
For other religious ceremonies, I'd recommend checking with the specific religious authority in Italy to see what their requirements are.
Are you planning to get legally married in your home country before your religious wedding in Italy? Then you'll also need to present a copy of your legal marriage certificate.
Another option is to combine your religious ceremony with a civil one. In that case, you'll need to arrange a certificate of no impediment (Nulla Osta), which confirms you're free to marry. This document is issued by your home country's embassy or consulate in Italy.
You're also required to provide the necessary legal documents, including identification documents and birth certificates.
I'd recommend starting the planning process at least 6-9 months before your wedding date!
Step 5 - Arrange transportation & accommodation
If you're planning a destination wedding in Tuscany, one of the most important aspects to consider is transportation and accommodation. You'll want to make sure your guests feel comfortable and relaxed during their stay, so they can enjoy your special day without any stress. Your wedding planner can help you arrange transportation and accommodation for your guests, but if you prefer to take care of everything yourself, here are some tips!
Transportation in Tuscany
Tuscany offers a variety of accommodation options. Here are some things to keep in mind when choosing accommodations:
If you're hosting a small and intimate wedding, consider renting a private villa or countryside estate for your guests. Tuscany is full of villas and estates with beautiful rooms, and many of them can be rented exclusively for your wedding! For grand weddings with a large guest list, it might be better to book a luxury hotel or resort instead.

Consider the location of the accommodation in relation to your wedding venue. You don't want your guest to have to travel long distances to get to the wedding events.

Lastly, make sure the accommodation offers all the facilities and amenities that your guests will need during their stay, such as air conditioning, Wi-Fi, parking, and breakfast. If you have guests with mobility issues, don't forget to check if the accommodations are easily accessible and have the right facilities!
When arranging transportation for your wedding guests, there are a few things to consider:
You should have a clear idea of the length of your guest list, so that you can arrange for the appropriate number of vehicles. Don't forget to include any guests with mobility issues who may require special transportation!

Check the location of your wedding venue to make sure that the transportation can reach there easily. Some of the venues in Tuscany have narrow roads or steep hills that can be difficult for larger vehicles.

If you've booked multiple venues for the wedding events, you should arrange for transportation between those venues. It's important to ensure that guests can move from one venue to another easily and on time.

Finally, choose the type of transportation that best suits your needs and budget. Options range from limousines and private cars to group buses and shuttles.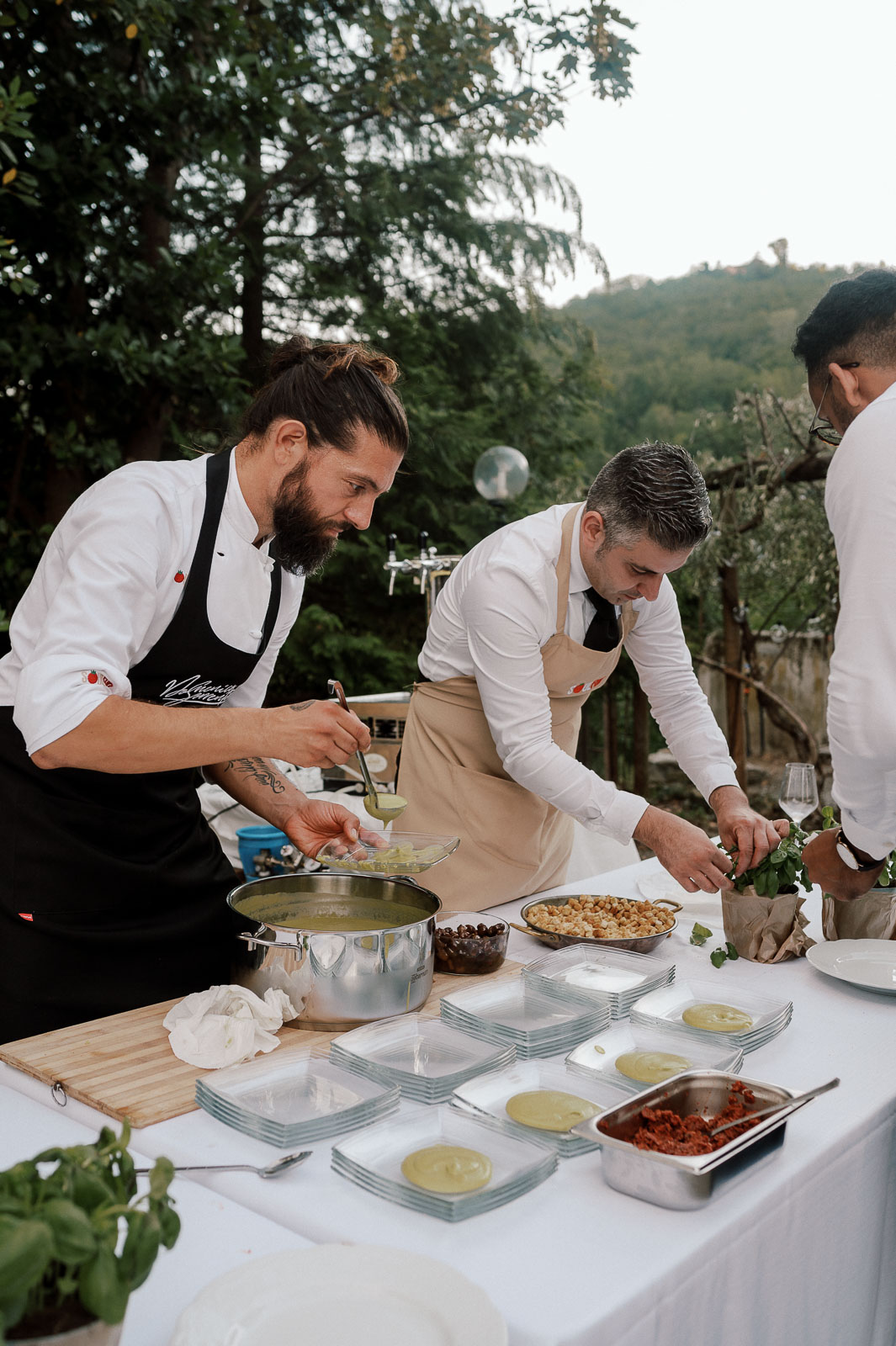 Step 6 - Plan activities & day trips for your guests
The final step is arranging some fun activities and day trips for your guests to enjoy during their stay in Tuscany. Make sure to give them plenty of options, and to let them know how to sign up for each activity. Here are some ideas for cool activities and trips in the region!
1. wine tasting tours
Tuscany is famous for its incredible wines, so why not organize a wine tasting tour at a local vineyard? Your guests will have a wonderful time sipping on some delicious Chianti while getting a behind-the-scenes look at how the wine is made.
2. cooking classes
Tuscany is also known for its excellent cuisine, including homemade pasta, hearty soups, and sweet desserts. This makes it one of the best regions in the world to take a cooking class. Your guest will love learning how to make some of these traditional dishes themselves!
3. sightseeing tours
If your guests are into art and culture, consider taking them on a private sightseeing tour of some of the local towns or cities. They'll be able to experience Tuscany's fascinating culture, architecture, and art. Plus, they'll get the chance to dive deeper into the region's rich history!
4. hiking or biking tours
Are your guests outdoorsy types? Then they'll love a hiking or biking tour in the gorgeous Tuscan countryside. They'll get the chance to enjoy the fresh air and breathtaking scenery, while getting some exercise at the same time.
5. Spa days
After all the wedding festivities, your guests might need some time to unwind and relax. Why not treat them to a spa day at a local wellness center? They'll come out feeling refreshed, rejuvenated, and ready to party some more.
I hope these ideas help you plan some amazing and memorable activities for your guests. They'll be sure to have an unforgettable time in Tuscany!